ARCEAU-IdF is involved in the creation of a Megacities Alliance on Water and Climate, in partnership with UNESCO-IHP, SIAAP, ICLEI, and with the help of the Global Alliances for Water and Climate (GAfWaC), the Metropolis of Greater Paris and the French Ministry of Ecology and Solidarity based Transition.
The Alliance aims to facilitate the dialogue on water, through which megacities will:

- learn from each other's experience,
- exchange best practices,
- design and implement their own responses to the challenges of climate change.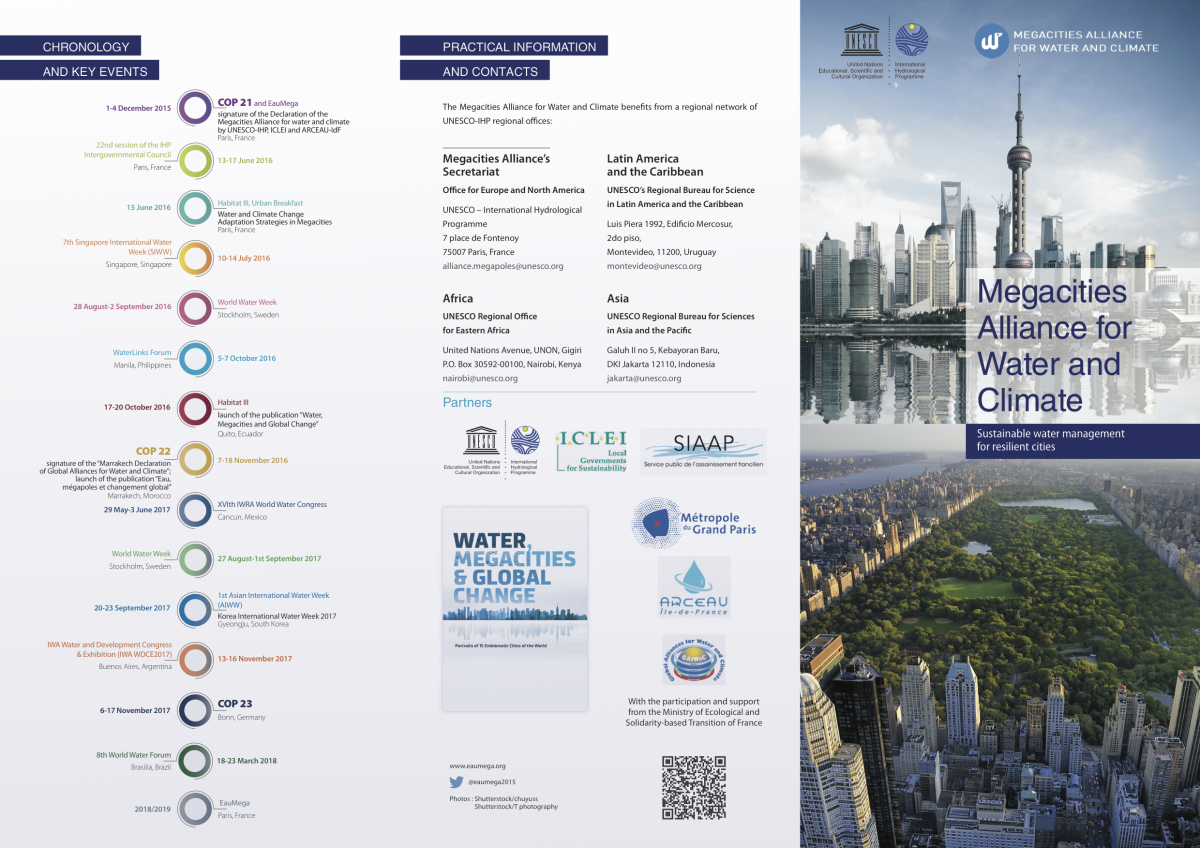 Download the Megacities Alliance for Water & Climate

The Alliance strongly encourages collaboration between three main categories of actors (policy makers & civil society, water & wastewater utilities and academia & research centers) as a model of efficiency and sustainable results.
For more information, please visit the official website :